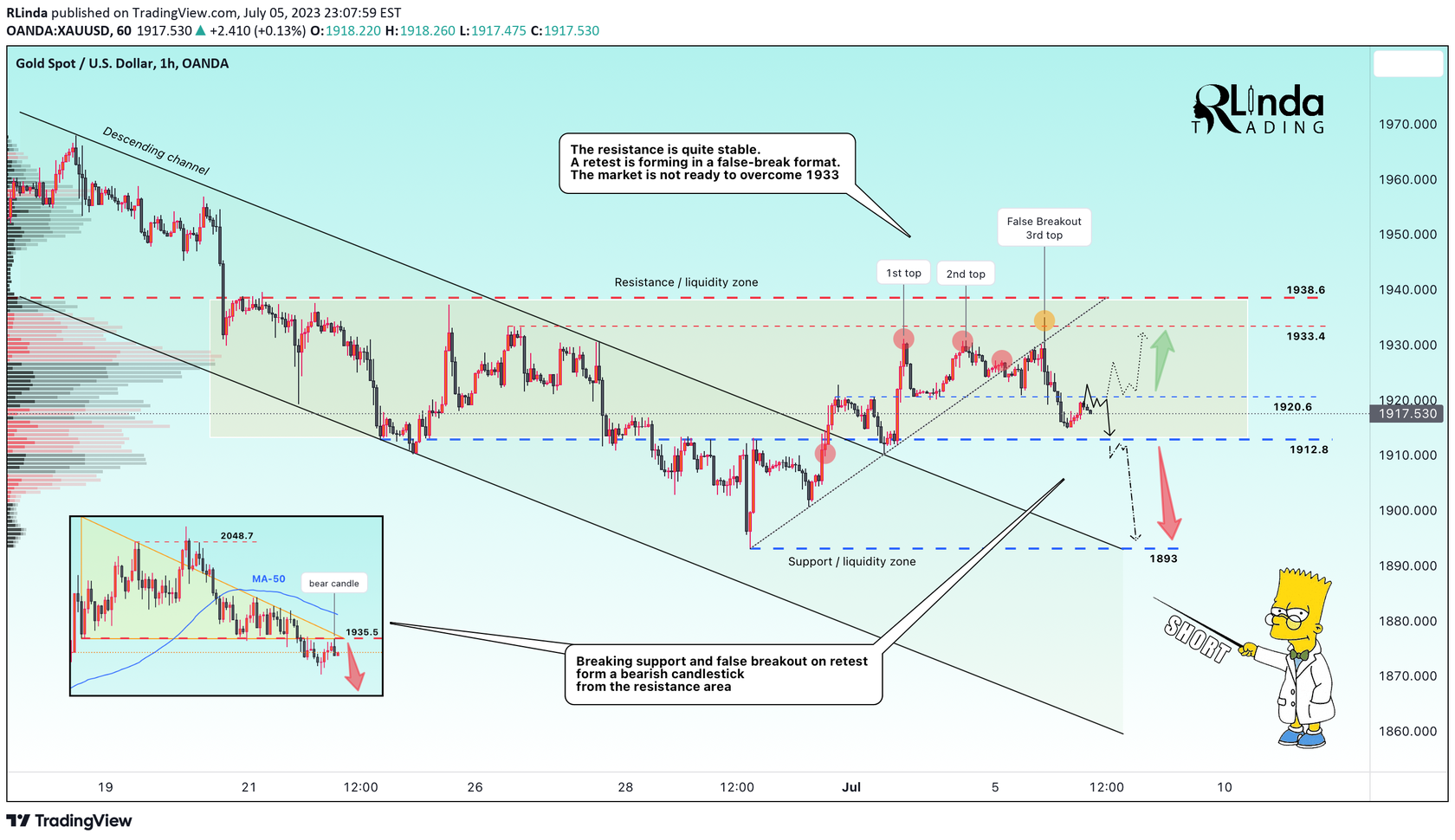 GOLD is testing 1933 and after the third retest it forms a false-break. A Triple Top pattern (local value) appears on the chart. The price decreases to the support and forms a local consolidation.

The retest of the 1912 area indicates to us that the market is preparing for a decline. A pullback to 1920 might be the key maneuver. If the price rebounds to 1912 and continues consolidating near the support, it is a good hint that the market is about to break the support and test the new low. But again, as long as the price is in the 1912-1938 range, it might continue rising above the 1920 level. Consolidation could last for quite a long time.

Since at yesterday's FOMC meeting the majority supported holding the previous level or a rate hike, it is a priority to consider selling.

A bearish candlestick is forming on the daily chart after the retest of the resistance area. If the sellers are ready with volumes, the price can quickly test the global low in the medium term.
Resistance levels: 1920, 1930, 1933

Support levels: 1914, 1912, 1909.

The price is squeezed in the 1920-1912 consolidation, the next retest of support may result in a breakout.