👑 Ideas For XAUUSD / GOLD
📈
GOLD → Dollar allows gold to break trend support
➖ ➖ ➖ ➖ ➖
GOLD is weakening while the dollar is starting to strengthen. The only fundamental factor affecting this is inflation, which the FOMC is still trying to combat
XAUUSD is breaking uptrend support and forming a retest of flat support at 1959. There is a key liquidity zone below this boundary that could become interesting for the market, and price is likely to enter this zone on the backdrop of what is happening.
If the price fails to reach this mark on a retest of 1959, a rebound will begin to form, which could reach one of the key areas of resistance before a further (possible) fall as part of a counter-trend correction.
On D1, price is forming a false resistance breakout and on H1, an H&S is forming which hints at a possible decline. Within the flat market, 1935 level may be interesting (but it is not accurate).
MA-50 is resistance and MA-200 is support, which may be tested in the near future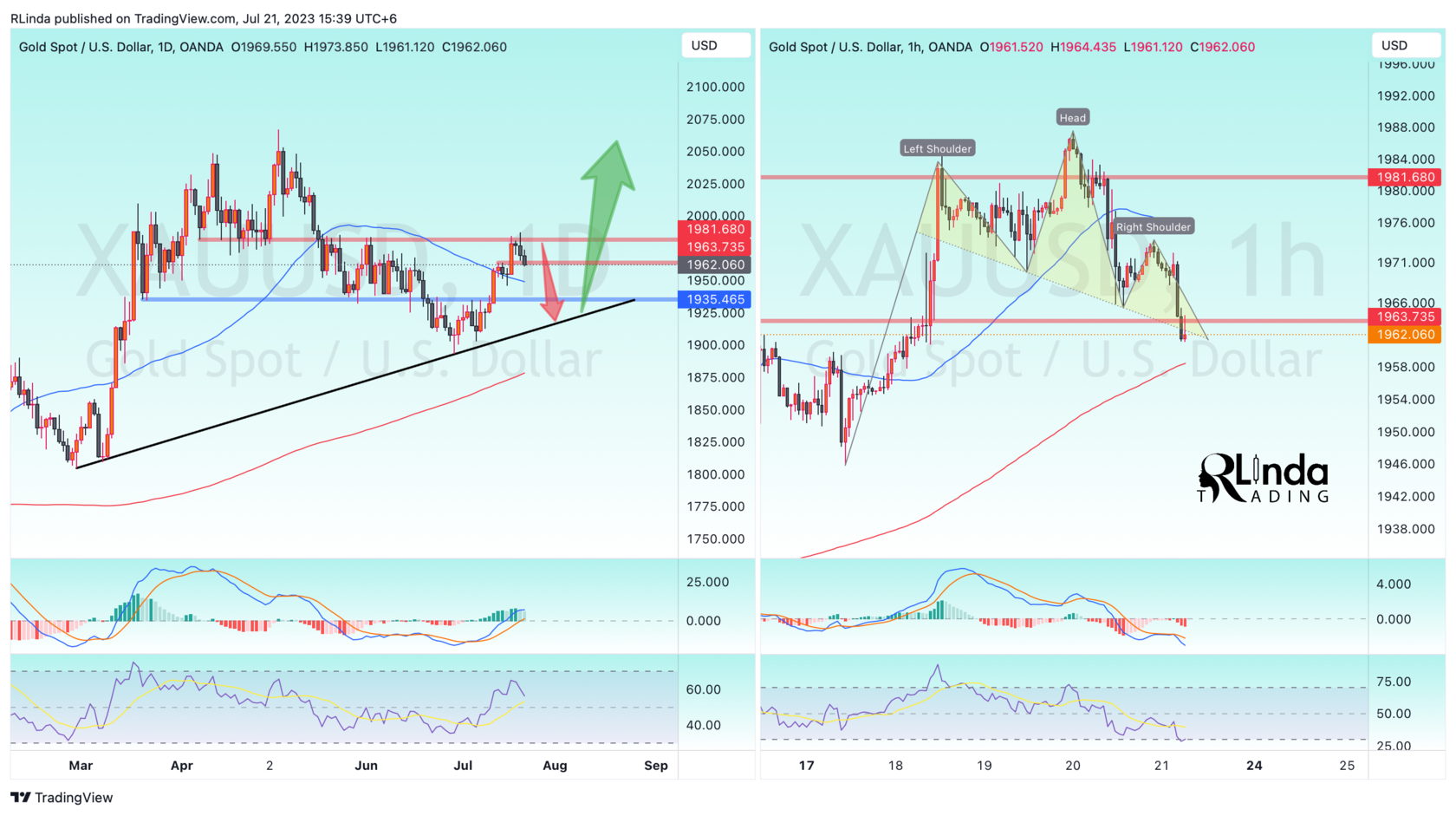 Resistance levels: 1965, 0.236, 0.382 Fibo Support levels: 1959,8
I expect a correction to resistance for a possible retest, followed by a fall to flat support and the possibility of further declines
➖ ➖ ➖ ➖ ➖
#XAUUSD 👑
〰️〰️〰️
🟡
How do I join the VIP
🔅
⚡
Join the VIP channel
🟢
〰️〰️〰️
💬 My Contact -
Ask Linda
✅️
💻 Web -
RLinda.com
✅