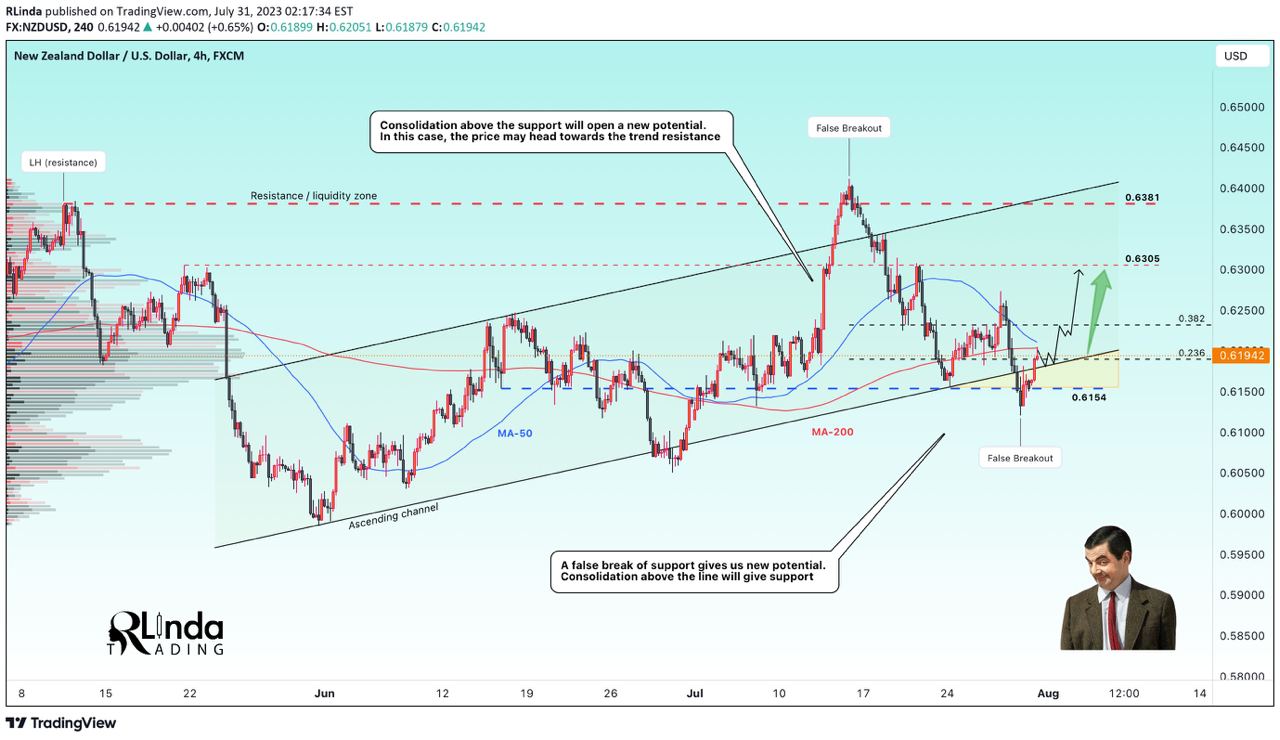 💡Ideas For NZDUSD 🇳🇿/🇺🇸
📈
NZDUSD → Shake-up the support of the uptrend. Bullish potential
➖ ➖ ➖ ➖ ➖
NZDUSD forms a false breakout after retesting trend support, so we have the prerequisites for a new bullish movement
The price returns to the boundaries of the ascending channel after the support shake. Earlier, there was a shake-up of resistance, and the price fell to support. The price tests the Fibo 0.236 and forms a consolidation above this line, the support line also coincides.
Consolidation of the price above this area will form a bullish potential, and in the medium term, the price may show strengthening.
The global trend remains neutral, the local trend is still bullish. Moving averages may give a signal in the near term.
Support levels: 0.236 Fibo, Trend support Resistance levels: 0.382 fibo, 0.6305
I expect the price to consolidate above this support area with further strengthening to 0.6305 or 0.6381.
➖ ➖ ➖ ➖ ➖
#NZDUSD 🇳🇿/🇺🇸
〰️〰️〰️
🟡
How do I join the VIP
🔅
⚡
Join the VIP channel
🟢
〰️〰️〰️
💬 My Contact -
Ask Linda
✅️
💻 Web -
RLinda.com
✅