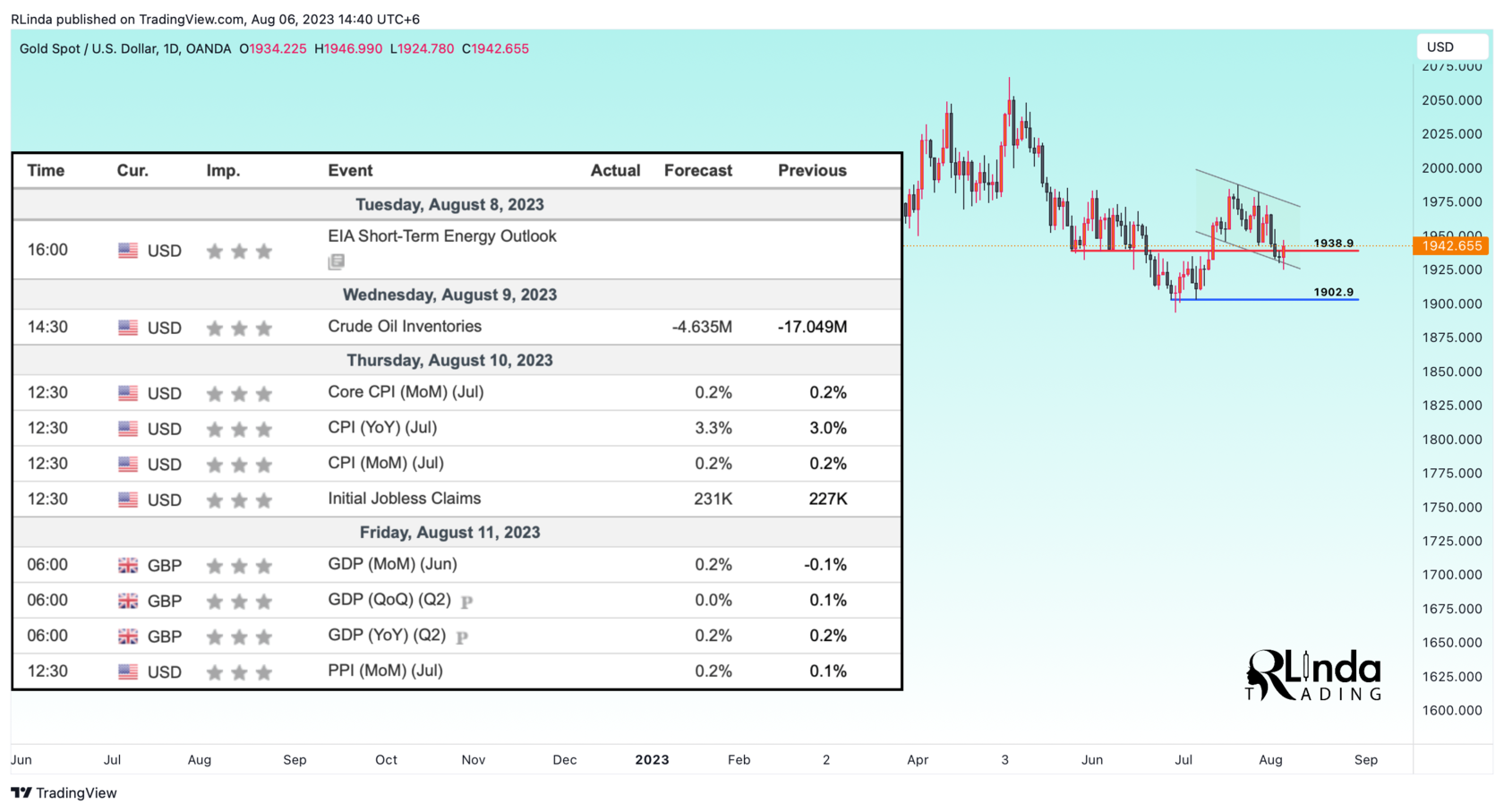 There is not much important news in the coming week, but it is worth paying attention to Thursday and Friday, the reports may provide insight for the medium-term outlook.
Bottom right chart - a flag is forming against the background of the upward momentum. On Friday, the price makes a false breakout of the support of the figure and in the first half of the new week there may be a strengthening of the price and growth to the resistance area.
Within the global descending channel price is forming consolidation near resistance, most likely there may be a direct retest of the descending resistance in the area of 1858-1863, there may be an attempt to breakout.
BUT again, if sellers are strong, and if you look at the chart, the bearish scenario is developing at the moment, a fall from the channel resistance, a retest of 1935 and a further fall to 1902 may follow.
The price is in a range, it is worth paying attention to such levels as: MA50, trend resistance, support 1935.5
➖ ➖ ➖ ➖ ➖
#XAUUSD 👑
〰️〰️〰️
🟡
How do I join the VIP
🔅
⚡
Join the VIP channel
🟢
〰️〰️〰️
💬 My Contact -
Ask Linda
✅️
💻 Web -
RLinda.com
✅