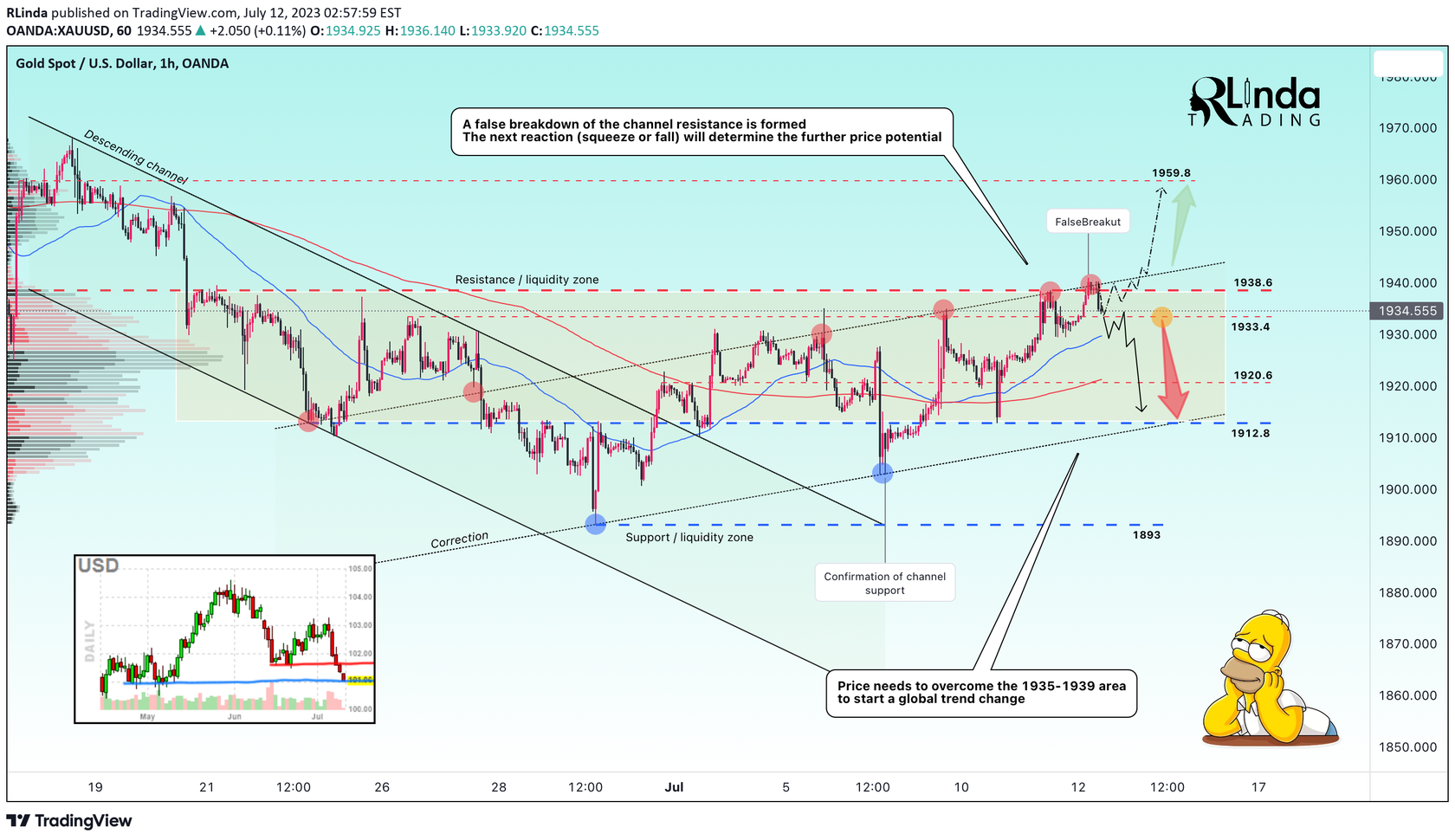 👑 Ideas For XAUUSD / GOLD
📈
GOLD → Difficult situation: price drop or breakthrough?
➖ ➖ ➖ ➖ ➖
GOLD is forming a local ascending channel, at the moment it is too early to talk about global strengthening and change of the global channel, as it needs good reasons for that. What is happening?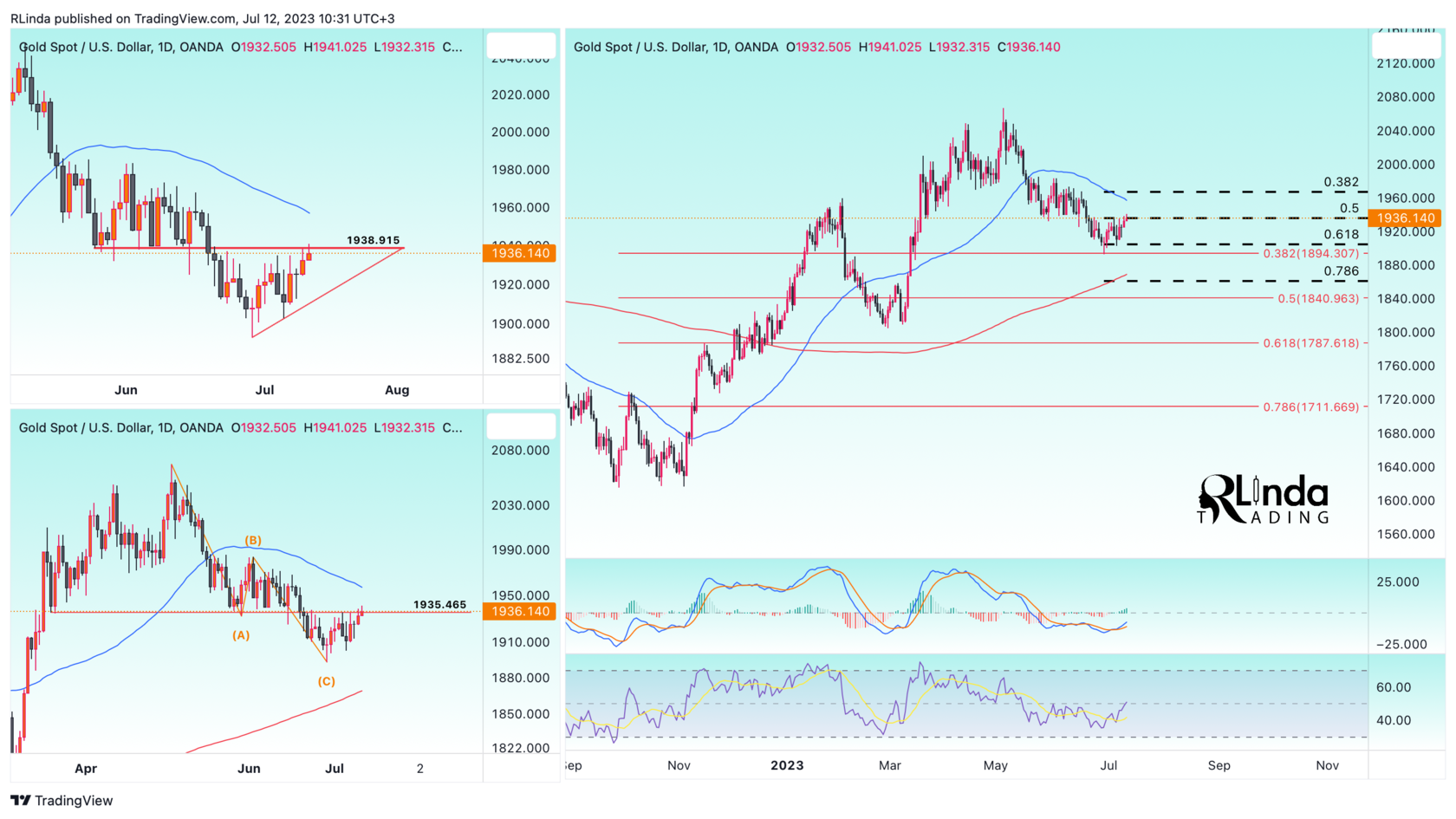 The dollar index is breaking the support and testing the next one. The dollar may strengthen a bit, which will provoke the gold to fall, but apparently the dollar is in a different mood and the price may break 101 and go lower
In this case we will have to watch the 1933-1939 area on the gold chart.
A breakout of 1933 and consolidation (or pattern) relative to the level may form a sell signal and the price will show us a fall. Or another scenario may develop on the chart. In this case, if a bounce from 1933 is formed, we will wait for consolidation near 1938-1939 and an attempt to break the resistance.
A breakout of 1938-1939 resistance will form an attempt to change the global trend and in this case, against the backdrop of the falling dollar, gold may quite confidently change the global trend and the price will begin its strengthening towards 1950-2000
Support levels: 1933, MA-50 Resistance levels: 1938-1939, channel resistance
I expect that gold is now in a difficult situation, while the Fed is aggressively pursuing its policy, the dollar is still weakening. There may be an increase in volatility, keep an eye on these levels
➖ ➖ ➖ ➖ ➖
#XAUUSD 👑
〰️〰️〰️
🟡
How do I join the VIP
🔅
⚡
Join the VIP channel
🟢
〰️〰️〰️
💬 My Contact -
Ask Linda
✅️
💻 Web -
RLinda.com
✅