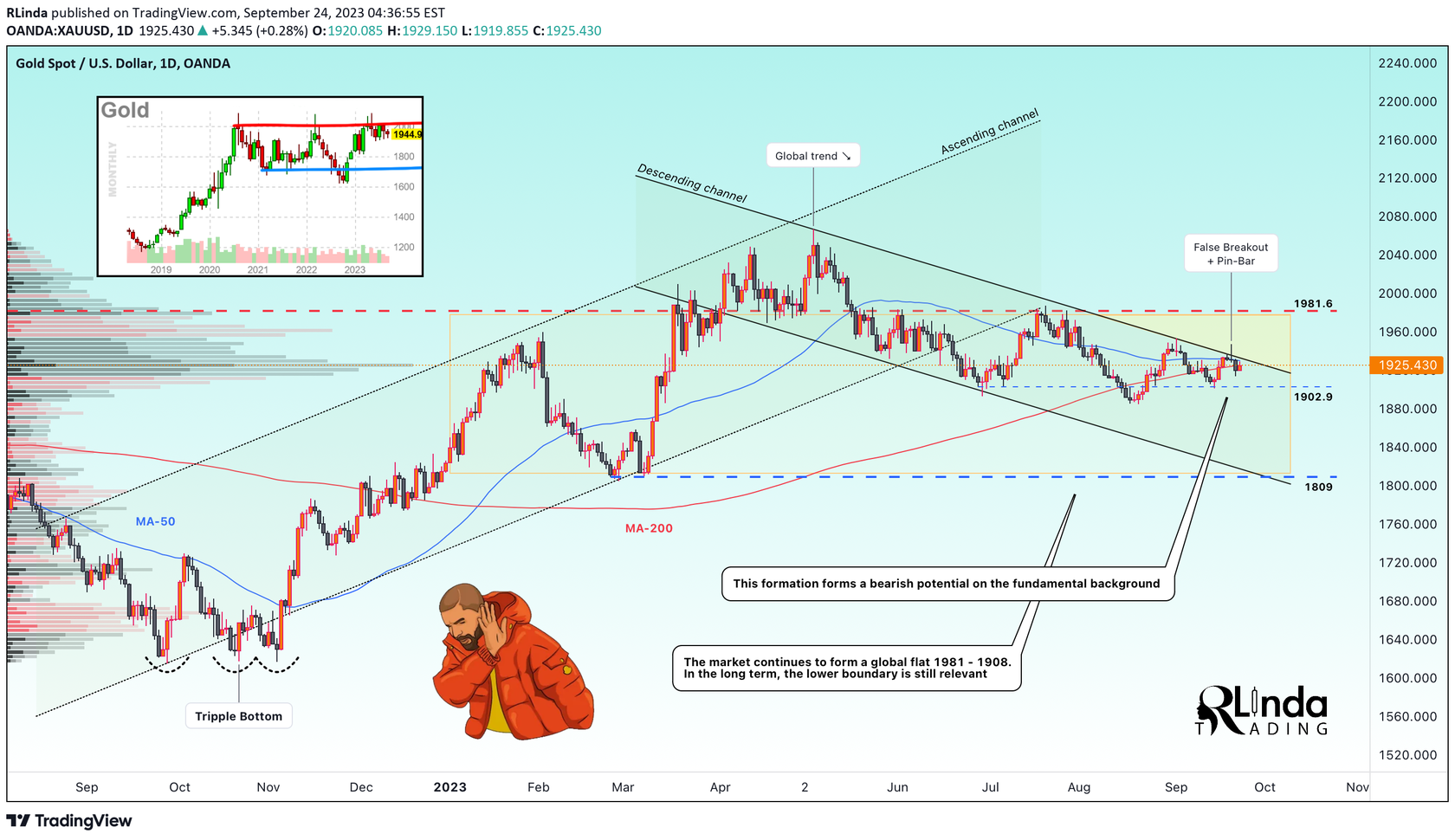 👑 Ideas For XAUUSD / GOLD #1
📈
GOLD → Bearish Pin-Bar on Negative Fundamental Background
➖ ➖ ➖ ➖ ➖
XAU is testing the upper boundary of the global descending resistance again at the end of last week. The retest occurs at the moment of strong news, but the key candlestick pattern is formed exactly at the moment of FED & FOMC speech, as a result of which the market determines the further prospect of strengthening the dollar and hence - the fall in the price of gold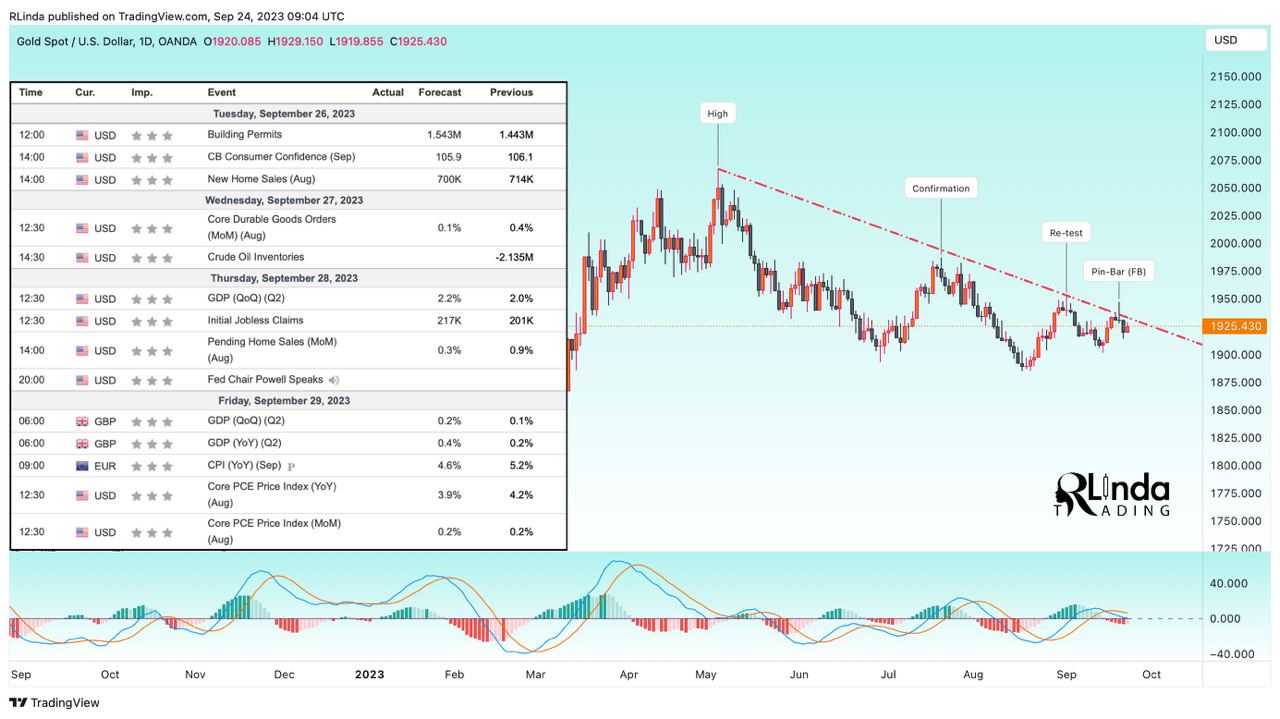 In the coming week the market is expecting a lot of important news and I recommend to pay attention to Thursday and Friday. Lots of data that can determine the medium term pespectives for us.

For example:

• GDP (QoQ) (Q2)

• Initial Jobless Claims

• Fed Chair Powell Speaks

• Core PCE Price Index (YoY) & (MoM)

Based on the FOMC position from last week we have some views on the market at the moment, but confirmation is also needed.
As for the market situation. I recommend to pay attention to the dollar. During the publication of the data the index only fixed above the level I mentioned earlier and after that it starts to form an impulse. The price opens a corridor to the side of 106 and 107.99, in this case this growth of the

DXY will give a huge potential for a fall in the price of gold. The nearest target support in the medium term is the level of 1902.8.
On the chart above, I have indicated several important levels to pay attention to as the price approaches them. From a global perspective, gold is in a consolidation phase, as evidenced by the monthly chart on the main screen. A strong accumulation zone is forming relative to the resistance area.
In the coming week, I expect a fall towards the 1915 side or even 1900. As we see a sideways range forming and a deep false breakout of resistance with huge liquidity below 1910, this clearly defines the future prospects for the market maker.

Most likely the medium term outlook at the moment is that the market is ready to lose ground further, how long this will hold is unclear, but it all depends on the world view (especially the US) on inflation