GOLD still looks quite bearish. The bulls continue to hold the 1939 level and then we are reminded of the Market Maker traps. What could happen?

We continue to see a strong consolidation, which is formed by dynamic sellers and limit buyers, who put limit orders in the 1939 area (there was a false breakout earlier).

There is a huge volume of liquidity, and a breakthrough on one side of the range will form a strong surge of volatility and volume.
Below I would like to offer some scenarios, which, in my opinion, are relevant at the moment: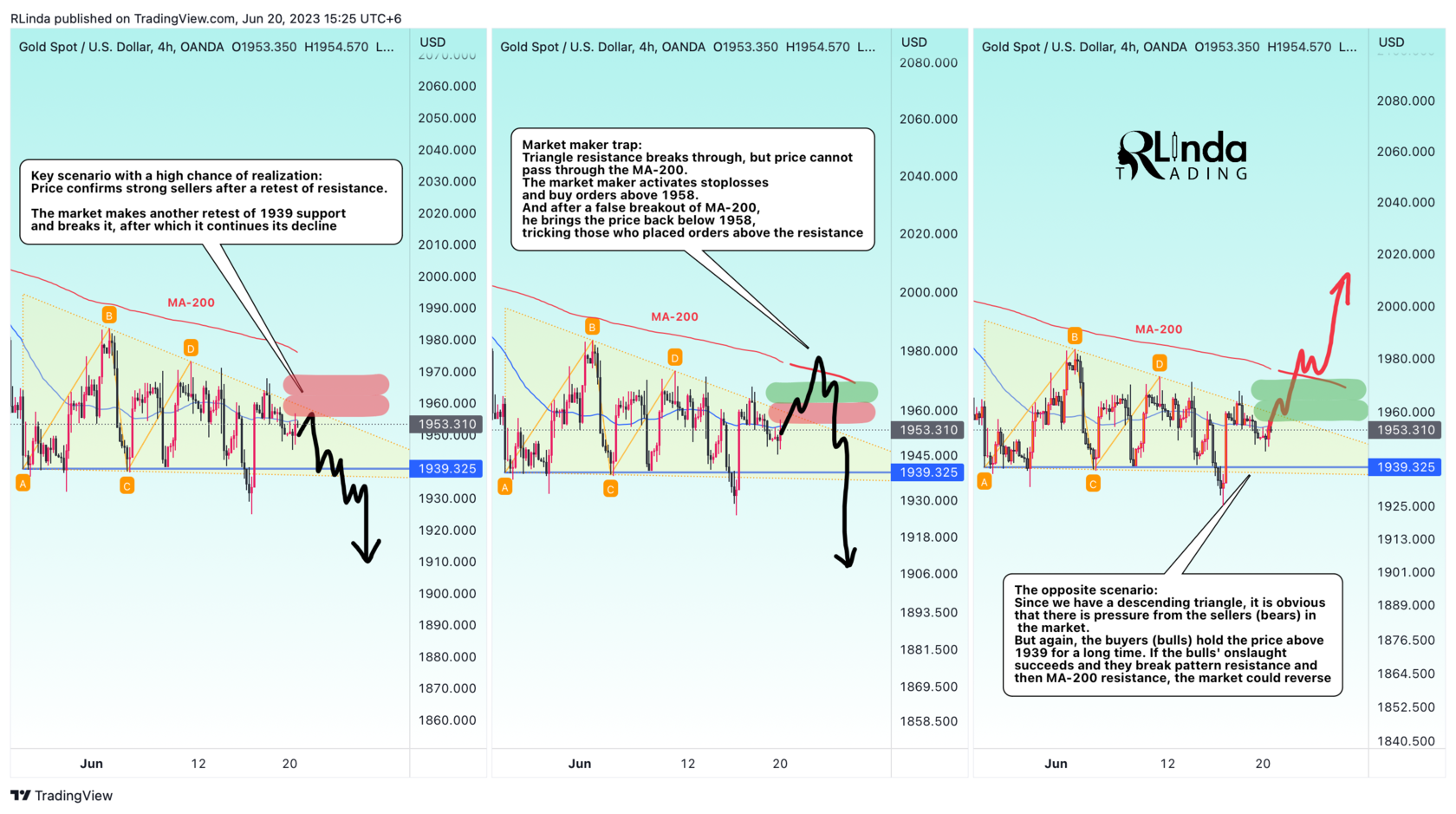 Everything depends on how the price behaves near one of the key levels.

It could be a rebound, a breakout, or a false breakout, but at the moment I look at gold as an instrument that is getting ready to fall

Support levels: 1947, 1939

Resistance levels: SMA50, range resistance, SMA200

I expect that resistance will affect the price predictably and we will see the price continue to fall to 1939 followed by the possibility of a support breakout.