👑 Ideas For XAUUSD / GOLD
📈
GOLD → Is the bearish correction over?
➖ ➖ ➖ ➖ ➖
#
GOLD
gets bullish fundamental leverage and forges a rally, within which it tests the 1971 high, and today the price breaks the bearish correction resistance.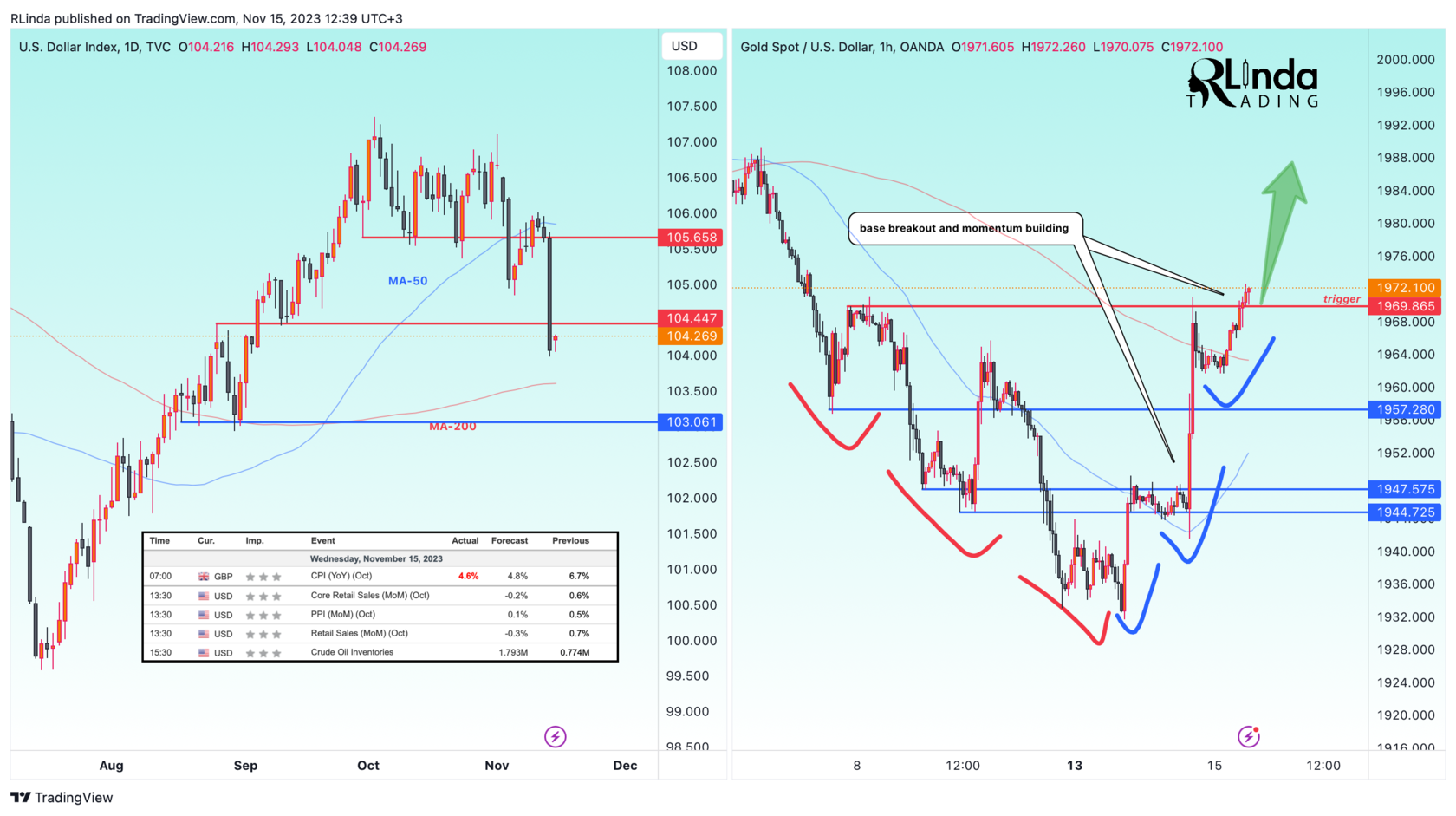 Yesterday we all watched the price behavior on the background of CPI data publication, which reflects the inflation situation in the US market. The situation is leveling off, the #DXY is weakening and gold is getting a 1.5% rally. On the hourly timeframe we see the formation of a reversal setup and the overcoming of important levels by the price: 1944, 1947, 1957. At the moment we are interested in the area of 1969-1970. Market fixing above this area will form a bullish potential and will direct the medium-term flow towards the resistance of the range: 1993 - 1965.

Today we are also waiting for some important news, I don't think they will change the situation globally, but they may temporarily increase the liquidity on the market.
img2: post on November 9: "I also found the picture on D1 interesting. The market is testing the previously broken area on the background of the rally. Most likely there may be an attempt to form a global reversal pattern. The price is in the green zone relative to the previously dominating bearish trend. The 1948-1935 area plays an important role as a support and liquidity area"

And the situation at the moment: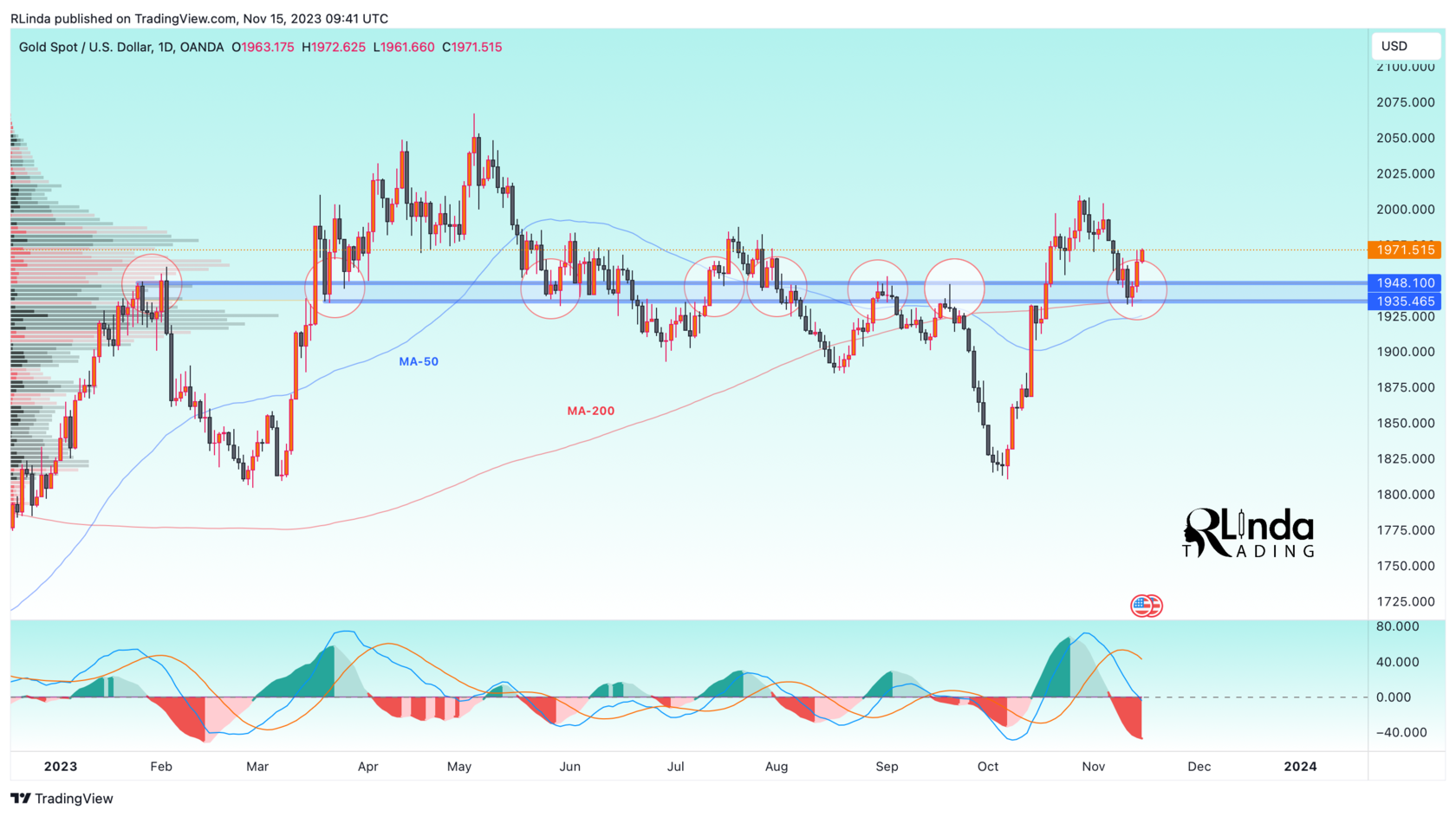 img3: The bulls have held the strategically important area.

Just at this moment positive news for the gold market comes out and we start to get a rally.

Support levels: 1965, 1969, 1970

Resistance levels: 1974.5, 1987

As the price is overcoming important resistances and is currently at local highs, the correction is likely to end and the market is bullish again. Now the gold asset should consolidate above the support area, for us it is the area 1969.87 - 1965. After consolidation or retest above this level, the growth may continue. Targets are indicated on the chart.