BTCUSD is showing confidence and chic dynamics in the market. On the global chart, the flagship is forming 4 key set-ups that say it is highly likely that the price will continue to strengthen. Let's break it down!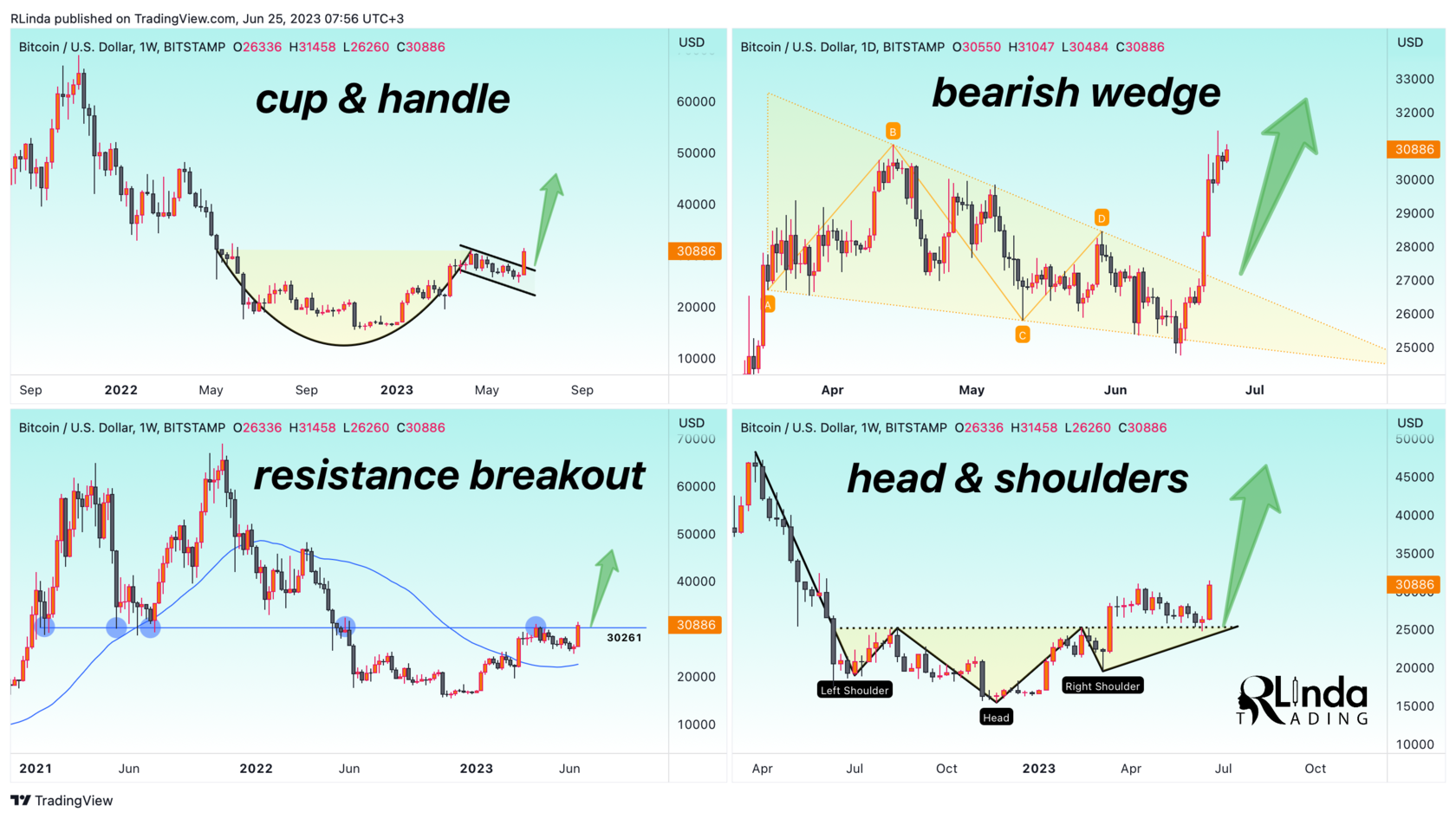 The cup & handle, the bearish wedge, the head and shoulders, as well as the breakout of the strong resistance level 30261 after another retest. This set-up colaboration makes bitcoin fans happy enough :)

On the daily chart, the price makes a retest of resistance 30575. After the false breakout on June 21, we did not see a decline. A pre-breakdown consolidation was formed, after which the flagship broke the level and at the moment the price consolidation is formed above this level, which may give us a good bullish signal.

In the mid-term, there is a chance that the price will test the channel resistance quite quickly.

It is also worth paying attention to the moving averages, which play the role of support, but at the same time the curves show the key boundaries that the price has previously overcome.

Support levels: 30575, 30261, 30000

Resistance levels: 32196. 34000, upper limit of the channel

I expect from the bulls a strong position above the level of 30000-30575. In the medium term bitcoin gives good signals, which can realize the idea of 34000-38000

Regards to R. Linda!