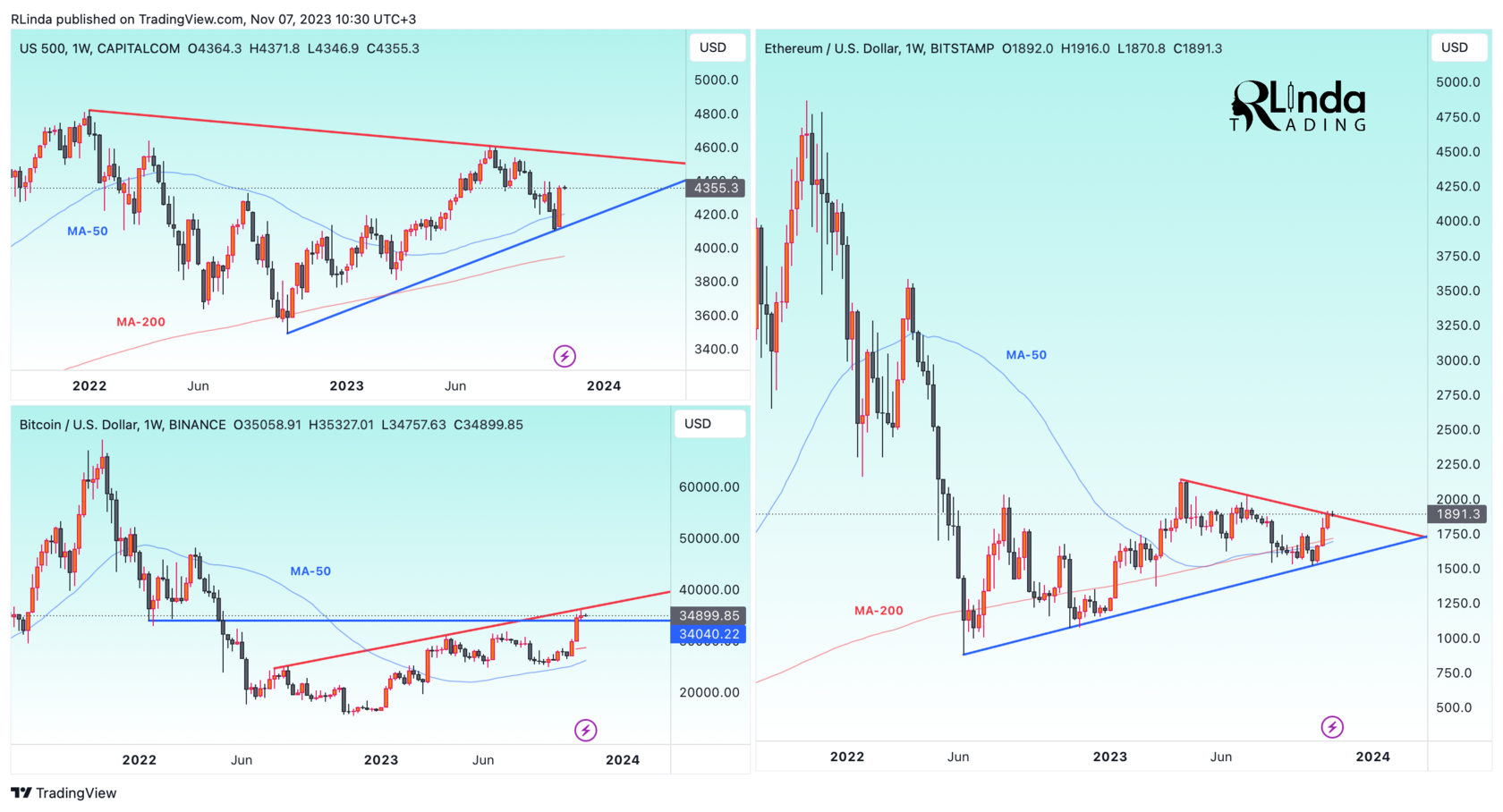 On the senior timeframe, we see that the overall cryptocurrency fundamentals are quite strong, the rally of bitcoin and altcoins has sufficiently strengthened the market capitalization. #
BTCUSD
feels stronger than the US stock market, which actually increases the interest in the cryptocurrency market.
As for ETH, we see an attempt to break the resistance of the range, as bitcoin broke 34000 and is forming a consolidation above the range line. If ETH can successfully consolidate above the previously broken line, the trigger point for a breakout and upside would be the 1900 level (last week's high candle).
Moving averages on W1 support the bullish direction of the market and indicate that the accumulated potential is about to be realized.
Support levels: previously broken figure resistance, 1785, MA200 Resistance levels: 1900, 1942
I expect consolidation above the figure with the subsequent breakout of 1900-1942 and growth to these targets
➖ ➖ ➖ ➖ ➖
#ETHUSD 🔷
〰️〰️〰️
🟡
How do I join the VIP
🔅
⚡
Join the VIP channel
🟢
🏆Crypto Broker -
LINK
🔶
〰️〰️〰️
💬 My Contact -
Ask Linda
✅️
💻 Web -
RLinda.com
✅