Gold from the opening confirms the Triangle pattern on the chart, but most likely because of the low volatility on Monday there will be no paranormal phenomena in the gold market.

I do not expect big realizations due to the weak volatility in the market due to the Memorial Day in the US and the bank holiday in the UK.

In terms of fundamentals (we dealt with this issue in Sunday's gold market review), the upcoming week could resolve many questions.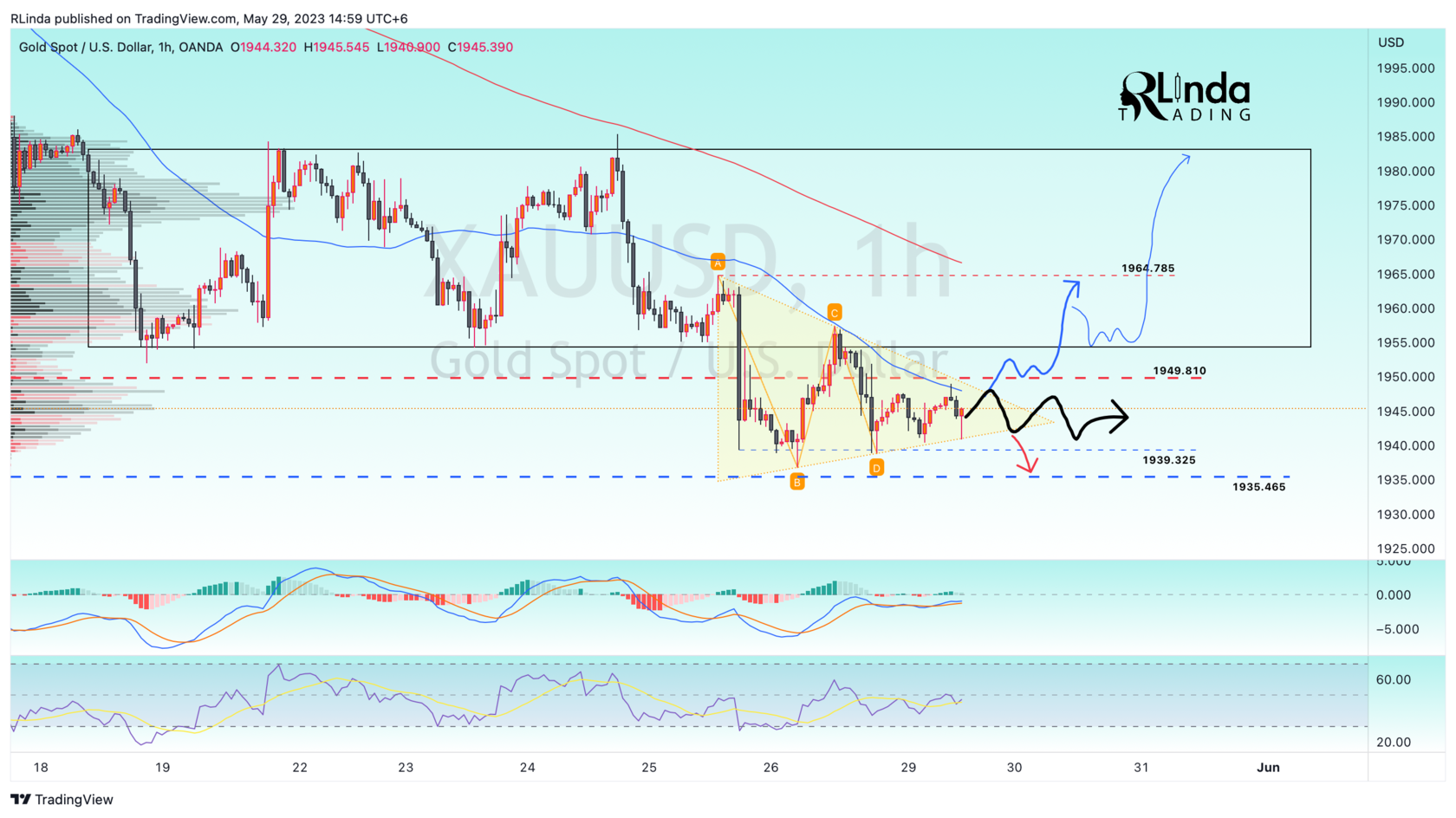 Technically, the gold is in a 1949 - 1939 range. A break-up of one of the triangle edges will make a strong move either to the channel resistance or to the channel support. Since the trend is bearish, we might expect a retest to the support, but the fundamentals might strengthen the gold this week.

Strong support: lower boundary of the triangle, 1939, 1935

Strong resistance: triangle resistance, 1949, 1952

It's hard to say what the future direction will be, as the data is moot right now. I will be guided by the realization of the Triangle pattern and wait for a breakout of one of the boundaries.