GOLD continues to give up positions. Negative fundamental background gives itself and the price breaks the support of the pattern. Yesterday we prepared for it. What to expect from the price next?
The fundamental data for today:

•Core Retail Sales - weak data

•Initial Jobless Claims -no data

•Philadelphia Fed MI - weak data expected

•Retail Sales - weak data expected

In the backdrop of these nuances, there is a chance that the dollar could get weaker and gold could go back above 1939. But we have to understand the unpredictability of the news.

From the TA point of view, the bears are breaking the bullish support of 1939 and going down to 1930. At the moment a retest of the previously broken support is forming and if the bears hold that area, the fall will continue. The price might head towards 1914 and towards 1885.

Also worth looking at the W1 time frame. It is breaking the strong support and If gold takes hold below 1936.8, it might start a new bearish phase.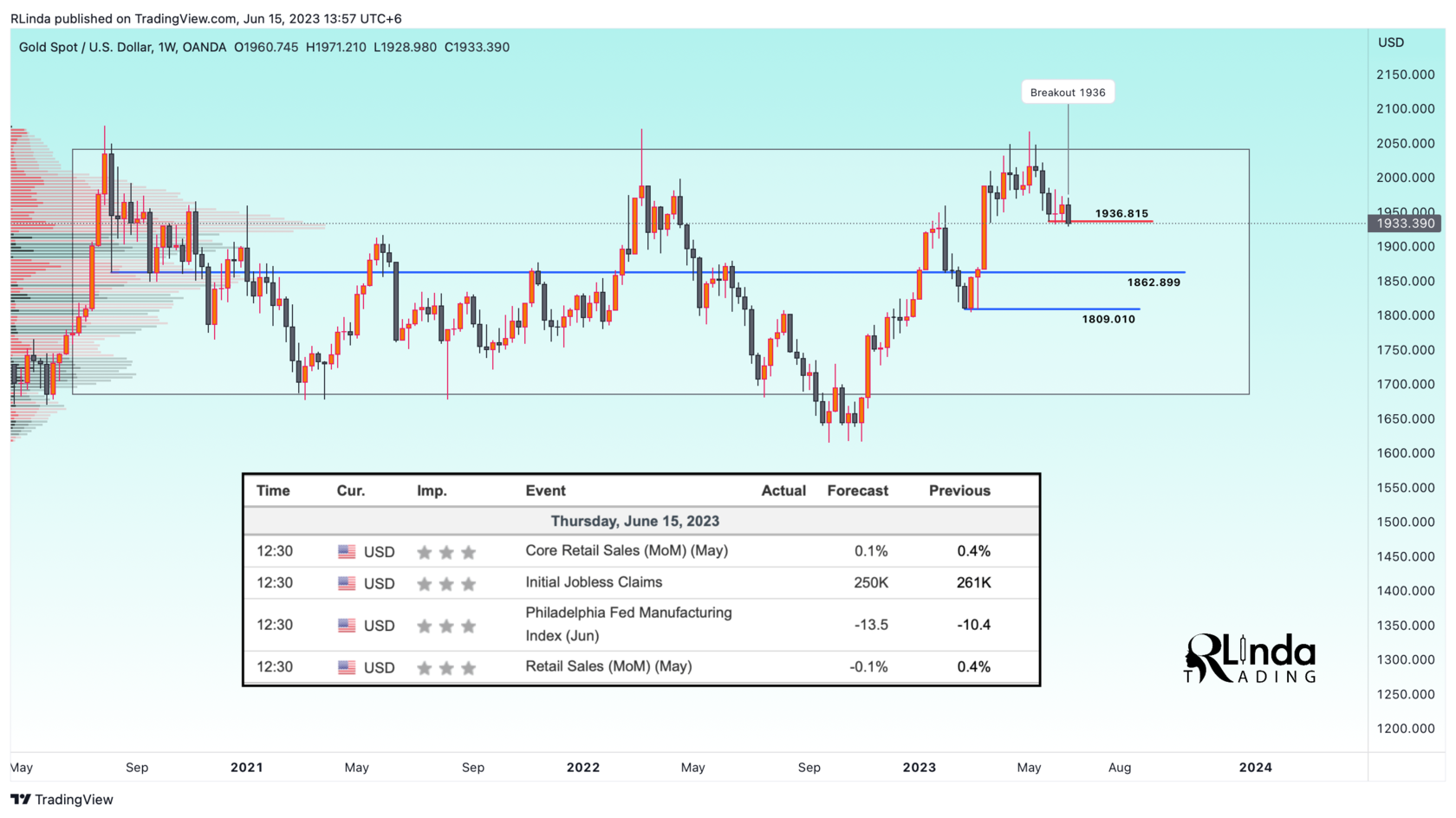 SMA- strong resistance.

Strong support: 1914, 1885.

Strong resistance: 1939, 1960

The technical analysis says that the price might continue falling after the retest to 1939, but if the fundamental data is bullish, the gold might rally to 1960