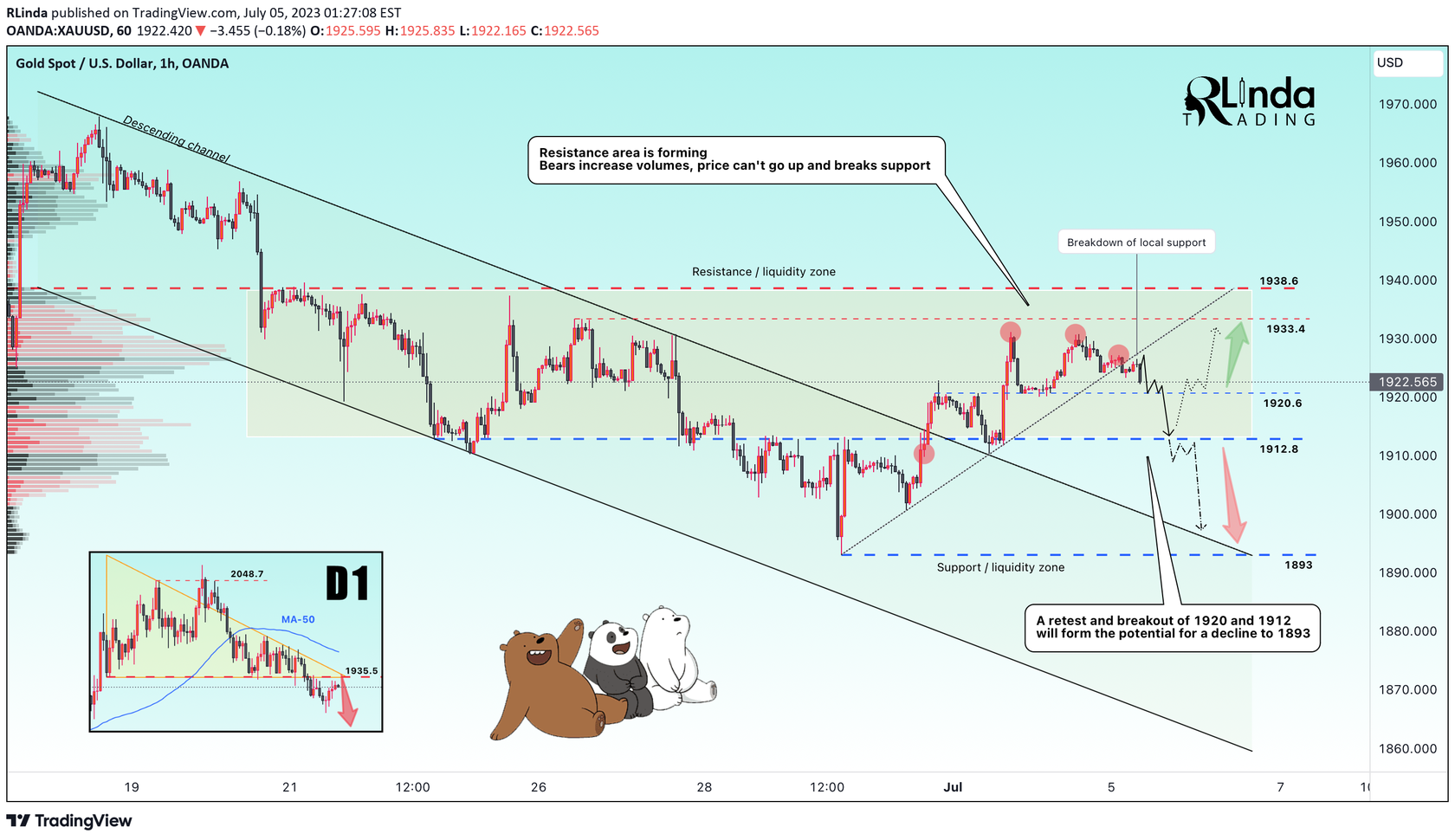 GOLD is in a correction phase. The global trend on the chart is bearish. There are several preconditions for a possible further fall. What is going on and what to expect from the price?

We see a breakout of the global price channel and the formation of an upward correction. I drew a local support line to make the situation clear. Price breaks support after a strong resistance area appears on the chart. The bears increase volumes and start to pressure the market.

On the daily timeframe we see an attempt to break the uptrend. The price forms a correction to the resistance area. The correction may confirm the market's intentions, after which the price will start to fall, but for that we need confirmations. That might be a breakout of supports 1920 and 1912, in which case the price will head towards 1893, which will be a retest of support - a signal for a further breakout.

Support levels: 1920, 1912

Resistance levels: 1926, previously broken support, 1933

I expect a retest of 1920 with a possible breakout as the bears increase their activity. A retest of 1912 will form a breakout attempt, which could also be successful. I wait for the decrease.