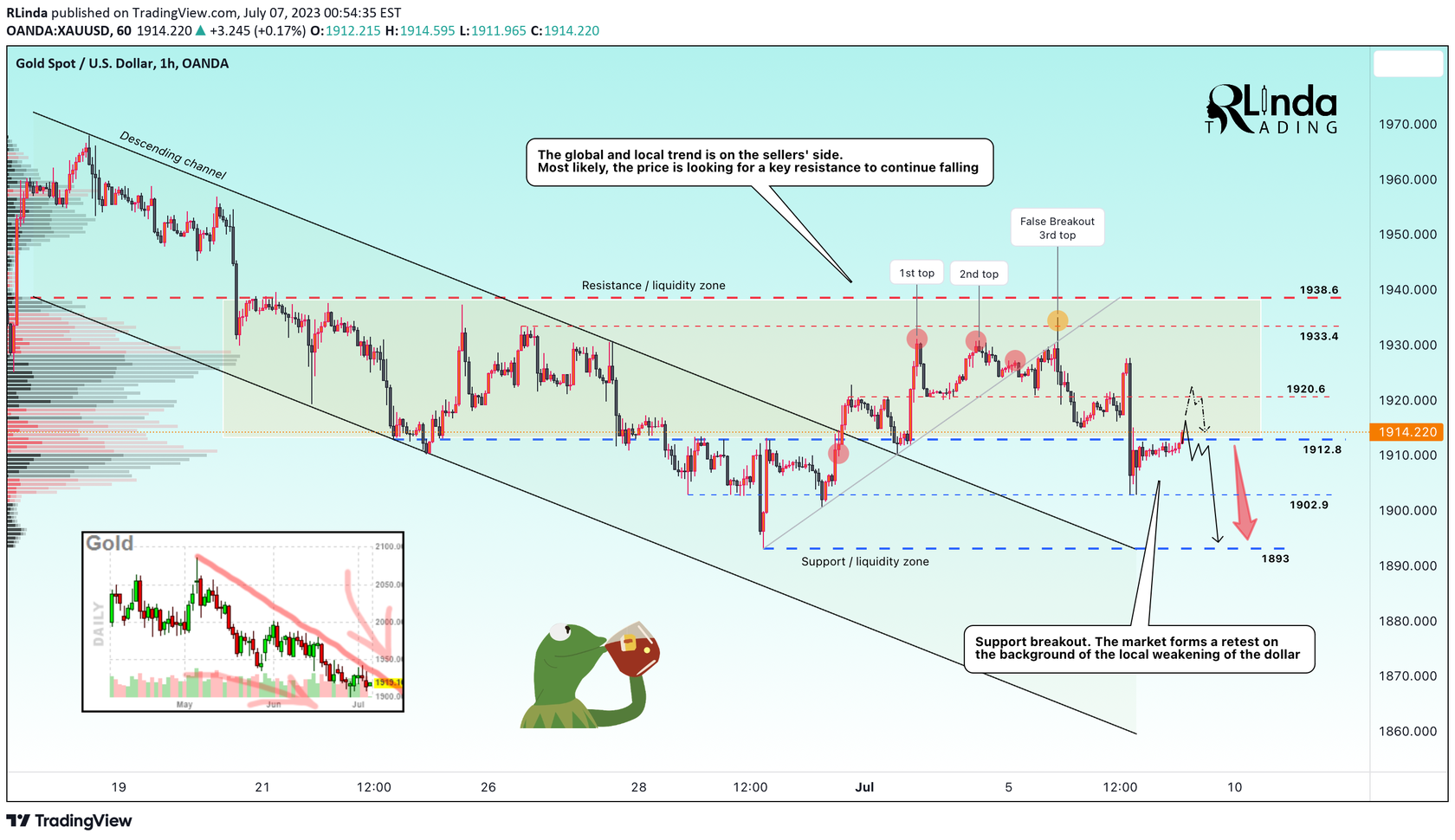 GOLD makes a retest of local support at 1902, but amid a weaker dollar, the market buys out the drop. The price returns to the range

Global and local trend coincide and have a common downward direction. The price rebounds from 1902 on the background of the dollar weakening from the news on Thursday. It is too early to speak about the global change, because the Fed is still preparing to keep the rates at the same level or even to raise the rates, in which case the dollar will continue its strengthening because of the high inflation.

The price comes back to the range and most likely it might strengthen to 1920. But in the medium term I see a continuation of the fall towards 1902 or 1893

Resistance levels: 1920, 1933

Support levels: 1912, 1902, 1893

The market is bearish and most likely, from one of the key resistance levels, the continuation of falling is expected on the background of negative fundamentals for gold.