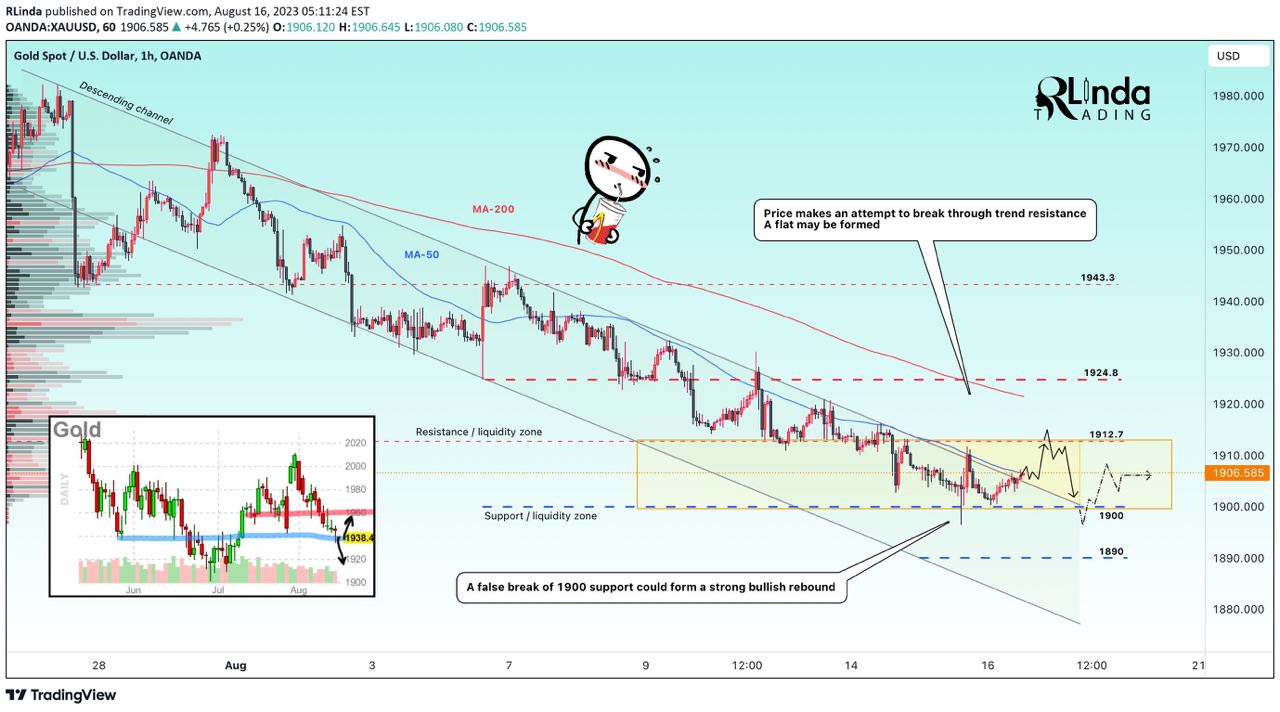 👑 Ideas For XAUUSD / GOLD
📈
GOLD → Bearish trend resistance breakout. realistic?
➖ ➖ ➖ ➖ ➖
GOLD makes a false breakout amid the news. The price is testing the 1900 liquidity area. The chart set-up and pin-bar form a bullish potential
On the chart we also see the strengthening of the price. Gold makes an attempt to break the bearish resistance and for a few hours the price forms a consolidation above the previously broken line.
On the chart I have indicated the upper boundary at 1912.7. I think there is a chance that after a strong fall, the price may go into a consolidation or flat format. 1912 is a strong and liquid resistance and is likely to push the price back to the support, which will only confirm the flat. Our task after the breakout of trend resistance is to pay attention to strong levels to open positions for breakout, rebound or false breakout. It is too early to talk about the trend change. We are watching the price.
The price is testing MA-50 for a breakout. If it happens, gold will strengthen to MA-200.
Support levels: 1902, 1900 Resistance levels: 1906.5, 1911.5, 1912.7
I expect a correction to the resistance. From 1912 a pullback and retest of support is possible
➖ ➖ ➖ ➖ ➖
#XAUUSD 👑
〰️〰️〰️
🟡
How do I join the VIP
🔅
⚡
Join the VIP channel
🟢
〰️〰️〰️
💬 My Contact -
Ask Linda
✅️
💻 Web -
RLinda.com
✅